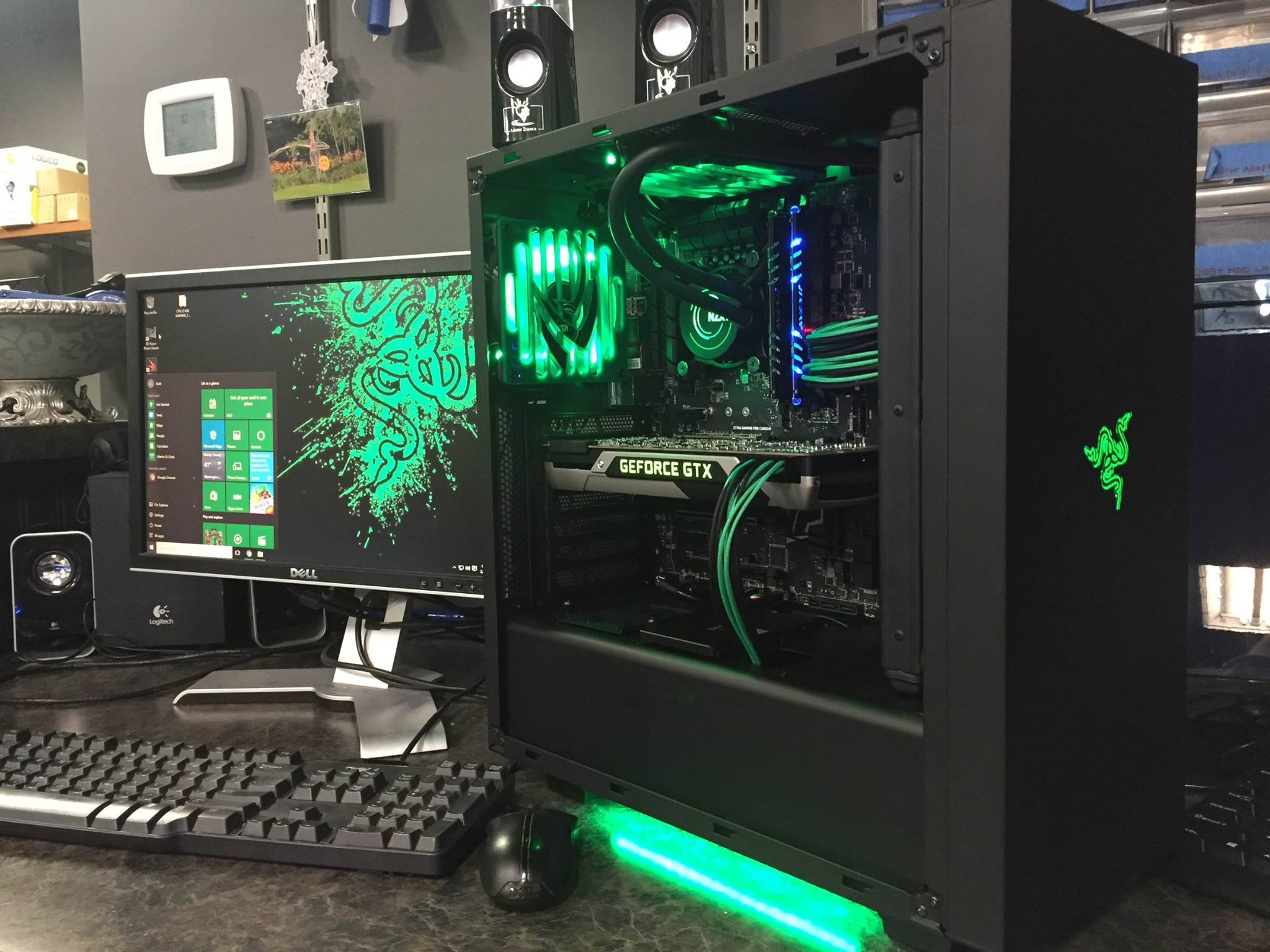 The Parts In Your Computer Matter
We only use the best parts and components from reputable performance manufacturers to create a solid machine that will last for years to come.
PC Part Picker Lists welcome for review and direct shipping available.
INTERESTED IN A BUILD?
Every machine we build is unique and customized to the specific needs of our customer.
Designed for Work & Play
Want a machine that plays video games on ultra graphics settings?
Looking for a workstation that blazes through 3D rendering?
Does your business need a server where staff can share and access files from anywhere?
Our custom built rigs will fly through whatever work load thrown at them.
Our builds are only made with quality parts – many with 5 year and lifetime warranties.
We ship to all 50 states.
Hand Built – our gaming towers are performance tuned to give you the best experience no matter what game you are playing.
Built With Performance & Budget In Mind:
Only high end parts are recommended including EVGA, Asus, MSI, Intel & Corsair
Builds can be customized to include solid state drives, RAID, SLI Graphics & water cooling options
No Bloatware
You pick a case that reflects your style
From 3D modeling workstations to video editing machines or multimedia & photo editing powerhouses, our high performance custom rigs offer improved productivity benefits to the non-gamer.
Designed With Efficiency In Mind:
Machines built to do photo editing & 3D rendering fast  to increase your productivity
No matter the work load, watch your favorite apps like DxO Optics Pro 10, Lightroom, Adobe Photoshop Elements, Capture One, Blender & Auto Cad push forward with no hang ups
Securely store & access your company files at anytime from anywhere.
Optimize your business infrastructure, boost application performance, manage your data all while consistently adapting to your business needs with a custom built server.
Built With Your Business In Mind:
Access your files remotely from anywhere
Allow employees to share & access company files
Access programs such as QuickBooks from the comfort of your home
And much, much more!