Logistics is a team of IT professionals who have worked in the IT industry since 1996 through the late 2000's at Dell, CSC, Pratt & Whitney & Hamilton Sundstrand in Connecticut.
With almost 2 decades of experience, we focus primarily on Business to Business Sales and Service and Residential Customers.   We opened our first location in North Windham, Connecticut in 2010 serving Eastern Connecticut and Beyond.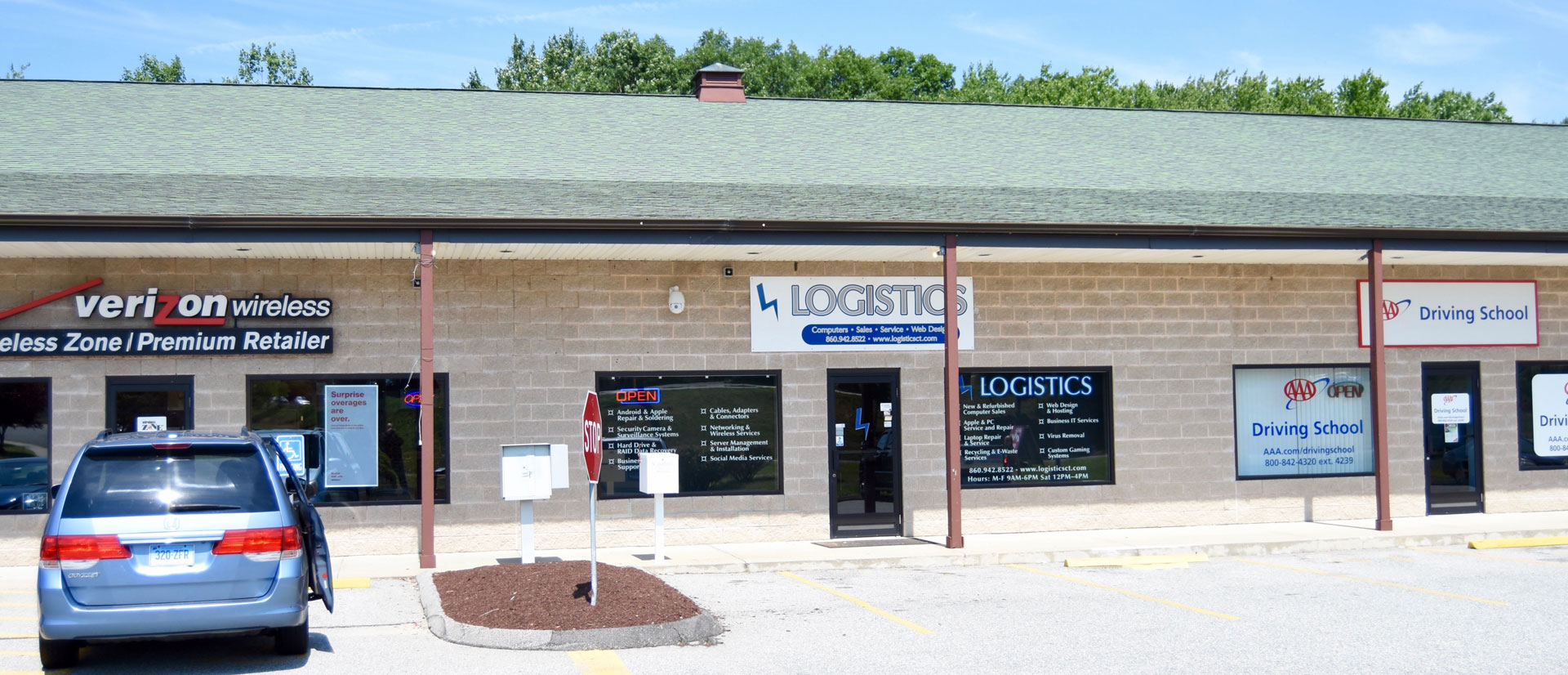 Register for Exclusive Deals & Coupons
Subscribe to Updates
We offer exclusive deals and coupons to our valued customers.   If you'd like to get the latest deals and updates join our update channel.   If you want to contact us about any issue please call (860) 942 8522 or send us an e-mail. If you would like to request a repair or purchase submit a quote.