Xbox Series S ESD Chip Bypass U21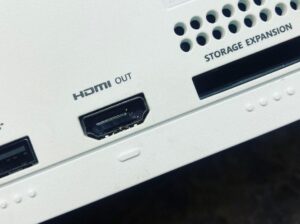 Xbox Series S with a black screen can be a range of things, in many cases it's the HDMI port (check for cracks), in other cases there are chips behind the port that can fail such as the ESD Chip.
I won't get into all the different methods of repairing all of the black screens, if you want us to do repair on your Xbox Series S or Series X, just contact us for a repair estimate.   
This specific Series S had 10 ripped apart traces and its ESD Chip (marking U21 on the PCB) was cracked in a few places. 
Apparently it fell and shot around the room like one of those bouncy balls.  The HDMI Port was rattling around inside and I knew it wasn't a normal replacement.   
Opening it up showed me quite a bit of damage.   Missing EG Filters, 10 ripped traces, and a cracked ESD Chip.  Wasn't quite sure it would even boot anymore.  But one step at a time.
Xbox Series S | X ESD Bypass Instructions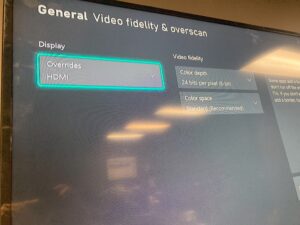 The HDMI Repair and trace repairs needed to be done first.   The ESD Chip @ U41 was the major problem.   
The ESD chip controls quite a bit more than led on.  Mine was obviously cracked and I had a flickering display and no sound.

Without the chip fully functional, sometimes you won't get access to a display at all, in my case something worked, but it was still in need of a bypass,
Sourcing the part is not currently anything that has been available.  For now, the only thing we are left is bypassing the chip if its failed.
If it's failed, you have to typically manually set your resolution and may lose access to 4K display.  I don't know of any other work around currently.
Remove your ESD Chip with Hot Air, professional tools are recommended, you don't want to do more damage to the PCB.
Attached are some photos of the wiring method of the Xbox Series S ESD Chip Bypass.  I left a few up incase one works better than the other for you.
Wiring it correctly will yield you a non flickering display and manual options to get your display working again.  Hopefully this helps someone in the future.
Wiring Guide is below.
Xbox Series S | X ESD Bypass Wiring Diagram Photos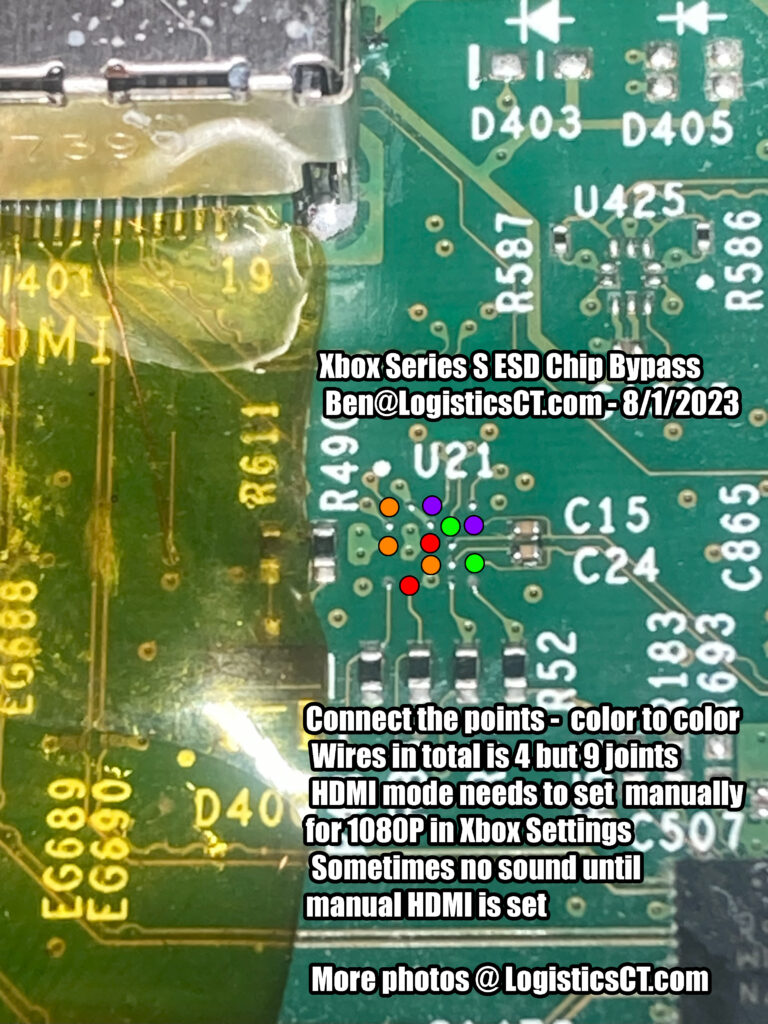 Need Help?
If you need service on your Xbox, contact us for pricing for this repair.