As of 10/2/2020:
FBI & Justice Department indicting some creators of the device. Video by MadLittlePixel
As of 7/24/2020:
Nintendo Lawyers are still taking vacations and no longer responding to my emails and/or voicemails.   They have taken around 4-5 Vacations since the start of this.   
They don't seem to be taking their rushed cease and desist seriously and we may begin services again shortly because they seem to be bluffing the entire thing just to stop installs for customers to get save data backups.     
Many calls and emails about this.   This is a right to repair issue and modification of a device you purchased and own. 
There are no pirated games or any software installed by us that infringe on any copyright data.  
As of 7/7/2020:
We are no longer offering the SX Core/Lite install service.  Fighting Nintendo for save game recovery is something that will take more of a battle for bricked devices.   While the SX Core/Lite device can be used for illegal means (their main complaint), it's not the only thing it provides.  It has the capability to export save games that currently costs money and requires a subscription fee.
Perhaps Nintendo will rethink the save game feature without a mod and offer export to SD Card instead of having to pay them.   Some good can still come out of this.   
Thanks for the continued support.   Check our shop page for other repairs and mods for Switch and other consoles currently.  Many RGB, HDMI mods, and repairs are continually added.   Looking forward to the next generation of Sony PS5 and Microsoft XBS1X machines and what they will bring.     
Nintendo's legal team is still in close communication with us but no word of lawsuit at this time.    
As of 6/21/2020:
We are NOT performing this service currently.  Thanks for all of the emails and phone calls. 
Nintendo has given us 1 extra week via email to consult with our own legal counsel regarding this service.

As of 6/15/2020:
Currently in talks with Nintendo and their lawyers from New York. 
They are supposedly sending us a certified letter for cease & desist regarding this service.

As of 6/8/2020: Awaiting latest supply chain update from vendors
Switch: SX Core you can get from >> here <<
Switch Lite: SX Lite you can get from >> here <<
This is  NOT  for the purchase of the Nintendo Switch SX CORE or SX LITE mod. We don't make the mod or sell the mod.
Currently Uberchips and Mater.pl has cancelled and refunded pre-orders presumably by Nintendo intervention.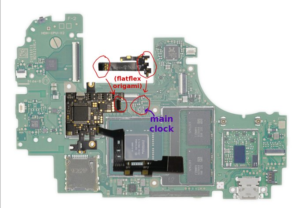 While your console is here, as a courtesy we will clean the insides and service the cooling system and apply new thermal paste to the CPU.
See below for Terms & Conditions:
After Payment has been processed you will need to ship your unit or drop it off to us.
Please drop off or ship your device via USPS, UPS or FEDEX (optional add insurance) to:
Logistics
361 Boston Post Road
North Windham, CT 06256
What to Include:
We like to test everything so your unit is plug and go when you get it back.
Please include your Joycon controllers for testing.    
Terms & Conditions
Customer is responsible for shipping device to us.
Please note actual price may vary based on model and cost of parts.
Price estimate doesn't include cost of shipping device back to customer if applicable.
Please allow extra time for repairs if materials or parts are not in stock.
This includes free shipping back to you.
Should your device be unrepairable we will refund your purchase price, less any cost of materials used.
You will be responsible for shipping the device to us – we do not provide inbound free shipping.
Parts & Labor Warranty is 1 year from date of delivery back to you.
Parts & Labor Warranty does not cover physical damage done to the device.