Recently had a Nintendo Switch mail in repair for SD Card Connector port replacement.   Normal symptoms, such as "Switch Not Reading SD Card" "Randomly SD Card Disconnections" and sure enough some SD Port legs were missing.  We've been seeing this more and more lately.
Repairing the Nintendo Switch SD Connector Slot on the board is no problem.
But what happens when the SMD components are all ripped off with no schematic?   Most of you know that these parts aren't labeled, and it can be a chore to find the values on some of them.
Using another Switch I was able to measure the components that were ripped off and get the SD Slot working again.
If anyone has any information on where to get a full list of parts or schematic that is available, feel free to reach out, or perhaps we can work on building one.
I know certain pieces of these parts lists exists to some extent, but unsure if a full schematic with parts list exists. 

Feel free to reach out if you have anything to add >> here <<
These parts worked for me: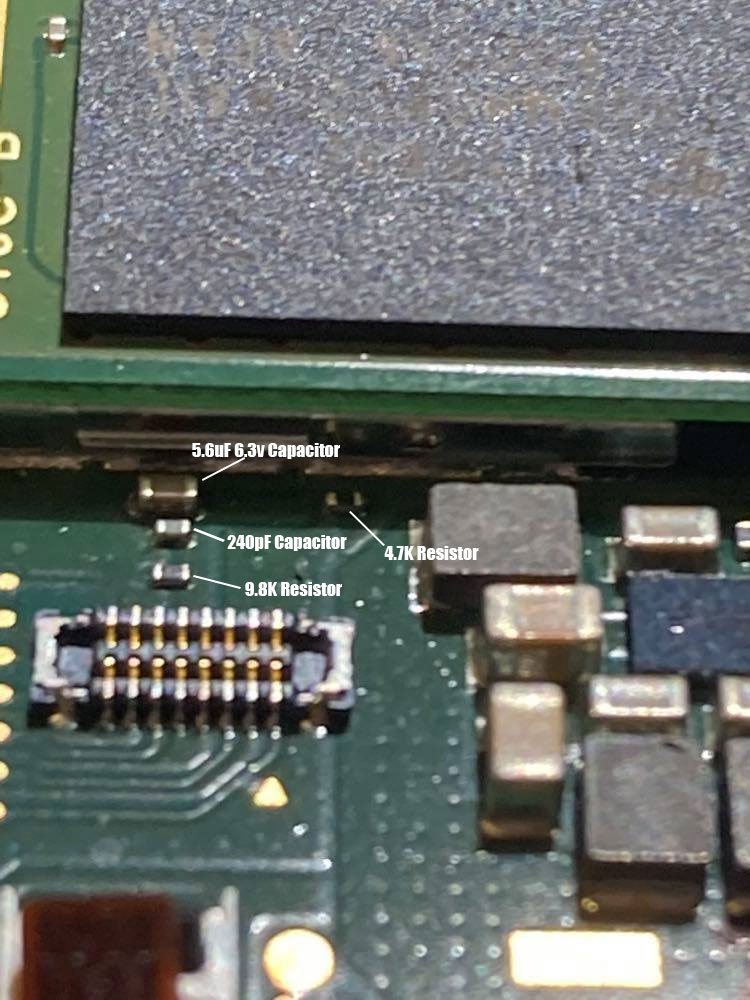 Original Board as sent: